Home Updated 3 September
Nicks "Top of the Pops" or in otherwords pic of the week!
Gibson ES 345 1974 with Bigsb
y
Selling vintage, used guitars and basses, Nicks Guitars offers a wide variety of instruments at all price levels. Our aim is to seek out not only vintage instruments but also the more affordable player grade pieces. Located near Wetherby West Yorkshire Nicks Guitars is an Internet based business so please check ahead if you want to visit.
Reward for safe return of a Stolen Martin HD28V serial numner: 1303310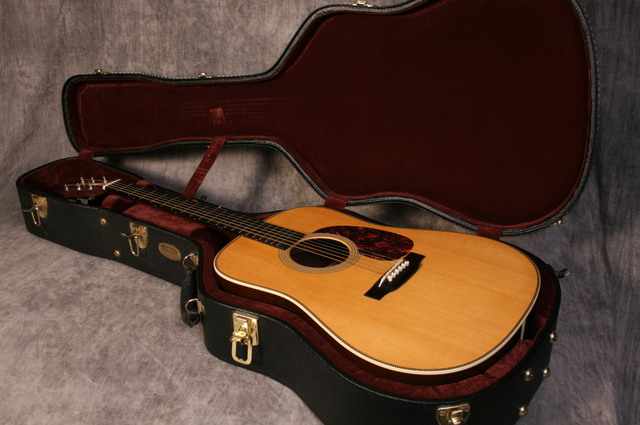 This was a cretid card fraud back in March 2013 If you know of the whereabouts of the guitar please get in touch. Click pic for more info.
| | | |
| --- | --- | --- |
| | | |
| 62 RI 2008 | Mustang Bass 1976 | AMpeg SVT 3 Pro |
| | | |
| USA Strat 1997 | USA Strat 1997 | 2006 Relic |
| | | |
| ES 355 1981 | 4003 Midnite Blue | 4003 Mapleglow |
| | | |
| Gibson LG 1 1967 | Bongo Stealth Bass | Taylor 310CE |
| | | |
| Vega Folk Ranger 66 | Dobro 27 1930's | Squire JV Jazz 1982 |
| | | |
| Gibson ES 345 | Gibson ES 120T | Dobro F60 |
| | | |
| Gretsch Broadkaster | SG Deluxe 1971 | LP Traditional 2010 |
| | | |
| EBO 1964 | 57 AVRI Start 1991 | |
| | | |
| Strat 1977 | Anniversary 1960 | Brian Setzer Hot Rod |
| | | |
| 1976 Jazz Bass | Gibson EBO 1970's | Taylor GA6 |
| | | |
| SG Special 1967 | Melodymaker 1966 | Silvertone 1457 |