Home Updated 30 June
Selling vintage, used guitars and basses, Nicks Guitars offers a wide variety of instruments at all price levels. Our aim is to seek out not only vintage instruments but also the more affordable player grade pieces. Located near Wetherby West Yorkshire Nicks Guitars is an Internet based business so please check ahead if you want to visit.
New Additions Not Yet Listed see latest pics link below:

Latest Pictures
clic pics for more info
sign up for my News Letter to be first in-line
Reward for safe return of a Stolen Martin HD28V serial numner: 1303310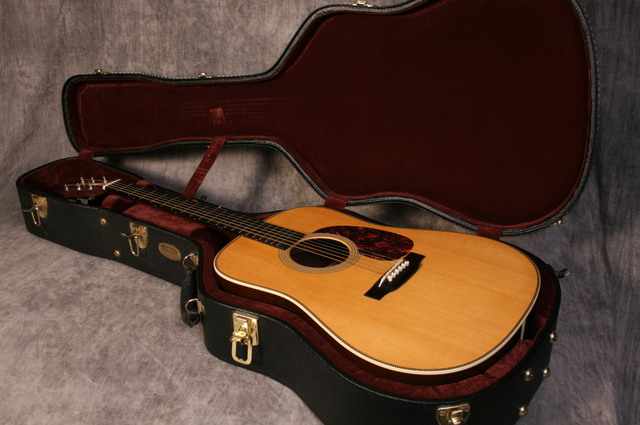 This was a credit card fraud back in March 2013 If you know of the whereabouts of the guitar please get in touch. Click pic for more info.
| | | |
| --- | --- | --- |
| | | |
| | | |
| 1965 Jaguar #1 | 1965 Jaguar #2 | |
| | | |
| Gibson ES 135 Studio | Taylor 512 1994 | Fender Musicmaster 1979 |
| | | |
| Musicman Stingray 1989 | Fender Jazz Bass | ES 335 1991 |
| | | |
| Gibson ES 335 1974 | Gibson LP Ltd Ed Bigsby | Rickenbacker 4003 Fireglow |
| | | |
| Jagstang 1st Year made | Dobro DM | Gibson LG2 1949 |
| | | |
| Ricky 4003s Jetglow | Ricky 4003s Walnut | Ricky 4003s Midnite Blue |
| | | |
| USA Strat Special | G&L F100 1981 | Taylor GA6 |
| | | |
| Rick 360-12 | USA Strat 2010 | Rick 381V69 |
| | | |
| PRS 7 String | Rivoli 2 1967 | Gibson EB2D 66 |
| | | |
| Melodymaker 1961 | Les Paul Classic 02 | Gibson LG1 1967 |
| | | |
| 63 RI P Bass | Ric 4004L Larado | Tele Bass 1969 |
| | | |
| Ric Electro 1937 | Martin Style O 40's | Gibson A50 1930's |
| | | |
| Dobro 27 1930's | Melodymaker 1966 | Bongo Stealth Bass |
| | | |
| Taylor GA6 | Taylor 310CE | EBO 1964 |